Download Vcard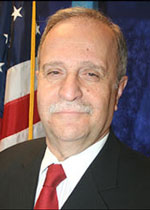 Lewis D. Schiliro is a Partner with Freeh Sporkin & Sullivan LLP. He is an accomplished criminal justice professional with over 30-years of expertise in domestic and international criminal investigation, law enforcement training, and homeland security. State and federal agencies have recognized Lew for his leadership in creating, developing, implementing and managing proactive and responsive investigative initiatives, both domestically and internationally. He has been recognized for exemplary legal advice and oversight in all aspects of statutory, regulatory, and corporate governance. He is a proven leader in government, corporate, and educational instruction and supervision, and has been repeatedly honored for his commitment to law enforcement.
From 2009 to 2015, Lew served as the Delaware Department of Safety & Homeland Security. As the Cabinet Secretary, he was responsible for the direct supervision and management of Delaware State Police, Delaware Emergency Management Agency, Delaware Alcohol & Tobacco Enforcement Division, Delaware Capitol Police, Delaware Gaming Enforcement, Delaware Office of Highway Safety, Delaware Developmental Disabilities Council and the State Council for Persons with Disabilities. Additionally, from 2009 – 2015, Lew served as a Member of the Diamond State Port Corporation (Port of Wilmington) and Chairman of the Labor Committee. He also served as the Chair of the Delaware Council on Police Training, Police Accreditation Commission, Delaware E-9-1-1 Emergency Services Board, Governor's Homeland Security Advisory Council, Delaware Statewide Interoperability Executive Committee, and Delaware Emergency Medical Services Oversight Committee.
From 1983 to 2000, Lew served the Federal Bureau of Investigation ("FBI") in many roles leading to service as the Director of the FBI's largest field office. Responsible for supervision, management, and leadership of 2,300+ Special Agents and support personnel in all areas of criminal, national security, and international and domestic terrorism. Lew supervised the development and implementation of strategic and tactical programs that incorporated leading-edge methodologies to support proactive and preemptive investigative initiatives. He insured effective liaison relationships were maintained between the FBI and federal, state, and local law enforcement agencies. Established and maintained liaisons with US government officials as well as international law enforcement leaders.
Lew has a BA in Economics from Hofstra University, his Juris Doctor from Cleveland State University / Marshall College of Law, and attended the senior management in government program at the Kennedy School at Harvard University. Lew is an Attorney/Counselor admitted to the New York bar 1977; the Washington DC bar, US Federal Court 1979 and the US Supreme Court 1987 in Washington DC.