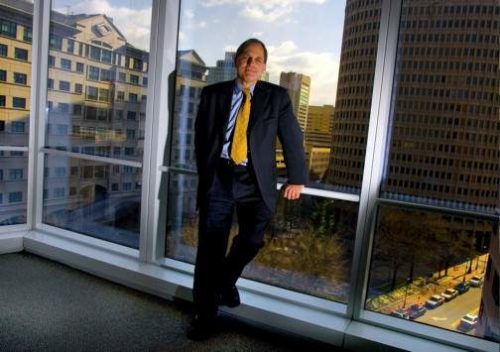 News Journal
Published: March 22, 2009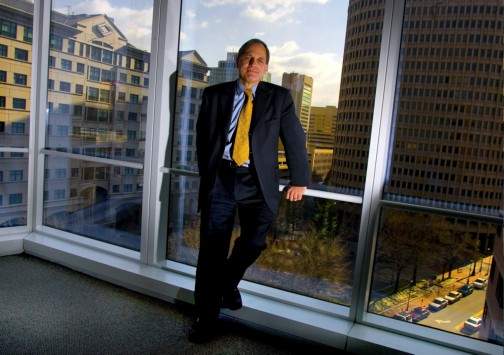 With his résumé and brand name, former FBI director Louis J. Freeh could have started his legal services business anywhere.
But he chose Wilmington to start Freeh Group International, in part, because Delaware has its own brand as the nation's corporate capital, thanks to Delaware's influential Court of Chancery. Corporate legal counsels throughout the world look to Delaware courts for guidance in keeping on the right side of the law. Freeh recalled being in the offices of general counsels in Europe and spotting a pile of Chancery Court decisions on their desks.
Fanned by public outrage over recent banking and investment scandals, companies face increasing risk of liability. That makes consulting on ethics and compliance with the law a fertile line of business today, experts say.
The stakes are high for companies and organizations that find themselves on the wrong side of the law, with one recent penalty topping $1 billion. At the same time, the plethora of regulations worldwide can be tricky to navigate, experts say.
Now Freeh is doing his part to keep organizations and their directors from winding up before judge or jury. Freeh, who served as general counsel to MBNA's credit card bank from 2001 to 2006, has founded a legal services company that combines a variety of services to help clients reduce their risk of misconduct that can result in tarnished reputations, huge financial penalties, criminal liability or total destruction of an organization. Services can range from corporate governance help to regulatory compliance to building an ethical culture in a company.
"Compliance is not just making sure your foreign exchange rate is accurate. You have to make sure employees aren't breaking the law," said Freeh, 59, who served as FBI director from 1993 to 2001.
Companies must be careful to adhere to provisions of the Sarbanes-Oxley Act of 2002; the Foreign Corrupt Practices Act of 1977; Bank Secrecy Act/Anti-Money Laundering; and U.S Securities and Exchange Commission regulations. What's more, organizations must pay attention to laws of foreign countries in which they do business.
The economic meltdown and recent rash of scandals, including the $65 billion Ponzi scheme run by Bernard L. Madoff, will only increase the pressure by the public for more government regulation and stricter enforcement, said Roy Snell, chief executive of the Society of Corporate Compliance and Ethics. It's more likely that investors will insist that companies run effective compliance programs, Snell said.
There's been an explosion of compliance officers and compliance programs at organizations. The sea change in compliance began in 1991, when the U.S. Sentencing Commission issued guidelines for judges when sentencing corporations, partnerships, associations and other organizations under federal felony laws.
Organizations with effective programs to prevent and detect criminal conduct can get credit should they be charged with a crime. After Sarbanes-Oxley, companies began putting ethics into the mix to create ethical organizational cultures.
A 'leading ethics officer'
In 1996, Chancery Court issued a landmark decision in the so-called Caremark case that legal scholars said is one of the most prominent decisions ever involving oversight. Former Chancellor William Allen held that boards of directors have an obligation to institute an information-gathering and reporting system that is designed to promote compliance with the laws to which the business is subject. Today, it is called the Caremark standard.
So, organizations reach out to companies such as Freeh Group International, said Tim Mazur, chief operating officer with Ethics & Compliance Officers Association. Freeh's clients have included Bank of America Corp. the DuPont Co., Daimler AG and Wal-Mart Stores Inc.
Charles Elson, director of the Weinberg Center for Corporate Governance at the University of Delaware, said Freeh is perfect for the role. "If you want someone to review your integrity, ethics and compliance issues, who better than the former head of the FBI?" Elson said. "In that job, he was our government's leading ethics officer."
To get an idea of the kind of work Freeh Group International does, consider a job it undertook for a U.S. client that was interested in getting an investment from a Middle Eastern sovereign wealth fund.
Freeh flew to Abu Dhabi to investigate the fund because his client has a gaming unit that requires state licenses. Freeh's task was to make sure there was nothing in the activities of the sovereign wealth fund that could jeopardize the gaming licenses of his client. There wasn't.
In a recent case in Los Angeles, the company conducted an internal investigation for a major client, and then Freeh personally worked with police and prosecutors.
"In most cases, we advise our clients to find out all facts, what's going on and to self-report. Not only is it good self-governance, but it's good business. If we find wrongdoing, go out and report it," Freeh said.
During an investigation, depending on what type of expertise is needed, Freeh Group International will use its own staff but also tap subcontractors.
"One of our advantages is we have a very big network out there of CPAs, lawyers, former investigators and judges," Freeh said. "There are equally good or better law firms and accounting firms that can do this. The difference is, we can do this in Wilmington or Riyadh or Pretoria."
Freeh group also has offices in New York, Washington, London and Rome. What's more, the company, particularly overseas, can draw on Freeh's network and an international group of partners to access local prosecutors, police, judges, ministers and important stakeholders. "In internal investigations, we actually go out and make contact with the people who are on the other side," he said.
Ten years ago, it would have been hard to sustain a niche business such as Freeh Group International, Mazur said. But, thanks to growing public outrage over organizational misconduct, there has been an increase in regulation, enforcement and penalties, Snell said.
Before 1991, when the government began cracking down on misconduct, some organizations would do a risk-benefit analysis when assessing certain conduct, experts said. The fines and sentencing guidelines were so lenient, some organizations would continue activities they knew were wrong or illegal, experts said.
"Far too many companies had a game-playing attitude to regulation," Mazur said. "That sort of mentality really upset a lot of people." Today, the stakes are much higher for organizations that have employees who have been involved in fraud, bribery, extortion or unethical behavior, Mazur said. Sometimes, sexual harassment, political lobbying and gifts and gratuities can become criminal acts, he said.
For example, in certain countries, a pharmaceutical representative for a drug company could be accused of bribing a government official if the gifts were handed out to a physician employed by a government-owned hospital.
What's more, the U.S. government is cracking down on companies with international operations under the Foreign Corrupt Practices Act, experts said.
Corrupt corporate culture
In December, Siemens A.G., the giant German engineering company, and three of its subsidiaries pleaded guilty in federal court to violating anti-bribery and books and records provisions of the act. It agreed to pay more than $1.6 billion in fines and disgorgement of profits. The penalty was the largest monetary sanction since the law was passed in 1977.
The U.S. Securities and Exchange Commission said in December that the "company's inadequate internal controls allowed the conduct to flourish." The SEC said the misconduct revealed a corporate culture long at odds with the Foreign Corrupt Practices Act.
"The tone at the top at Siemens was inconsistent with an effective FCPA compliance program and created a corporate culture in which bribery was tolerated and even rewarded at the highest levels of the company," the SEC said.
In February, Kellogg Brown & Root LLC, a global engineering and construction firm based in Houston, pleaded guilty to charges under the same law for participating in a scheme to bribe Nigerian government officials, according to the U.S. Department of Justice. It agreed to pay a $402 million criminal fine and to hire an independent monitor to review the company's compliance program, according to the agency.
A market opportunity
Organizations can lose their charters or be barred from doing business in a country. This motivates organizations "to do whatever they can to prevent misconduct," Mazur said. Because the economy is putting increased pressure on management to deliver financially, most compliance and ethics officers expect violations to increase, Snell said.
That will mean greater demand for services offered by companies such as Freeh's, experts said. These companies might be brought in periodically to refresh management and boards on ethics, compliance and good corporate governance matters, Mazur said. For example, Freeh was recently in India giving a compliance program to a company board. "We said, 'This is what you need to do,' " Freeh said.
Or Freeh Group International might be called on to do sensitive investigations the company doesn't want to handle internally, such as allegations against the chief executive officer or the general counsel, he said.
"Valuable people like Mr. Freeh can be brought in to do the investigations," Mazur said. Sometimes a company like Freeh Group International can serve as court-appointed monitor, Mazur said. All these services can command a lot of money, he said.
"It can be very lucrative," he said. "There's a heck of a lot of money to be made." After MBNA was sold to Bank of America in 2006, Freeh said, he had the option of moving to Charlotte, N.C., with Bank of America to head up global compliance. Having settled his wife, Marilyn, and six sons in Wilmington, Freeh said, he wasn't keen on relocating.
"When I first met Louie, the thing that struck me most about him is what a family man he is," said Lance Weaver, a former executive of Bank of America. Other post-MBNA options included joining a law firm. But then Freeh landed a consulting job with DuPont working on a corporate governance matter and another job with Daimler on a compliance issue.
Freeh saw there was a market opportunity to start his own business offering independent and thorough services in corporate compliance and corporate governance. In September 2007, the company opened a sleek office in the new WSFS tower at 500 Delaware Ave. "It's exciting — and terrifying," he said of being an entrepreneur.
Freeh said that beyond its international network and investigative expertise, the company's value lies in its credibility and independence. "And, beyond our independence, our core model is to have a small number of clients," he said. That allows the client to have access to the firm's principals, he said. "CEOs like that," he said.
Although Freeh is affiliated with the New York law firm of Freeh Sporkin Sullivan, Freeh Group International normally does not take on traditional legal clients. When Freeh Group International got calls from clients of Madoff, the New York investment adviser who has pleaded guilty to charges related to masterminding an investment fraud, Freeh turned down the opportunity to represent them because it was traditional attorney representation.
Freeh Group International has represented a private Russian company that was having problems with some of the country's power players. It worked with a foreign automaker on corporate compliance matters. At the end of last year, he was chosen to be the court-appointed examiner in U.S. Bankruptcy Court to investigate trading losses at an oil transporting company. The company does not disclose annual revenues.
'In the middle of it all'
It hasn't hurt that Freeh continues to be in the news.
He testified in January before the Senate Judiciary Committee in support of the confirmation of Eric H. Holder Jr. as the U.S. attorney general. Freeh has been a special agent with the FBI and a deputy U.S. attorney. He was chief of the organized-crime unit and was a U.S. District Court judge for the Southern District of New York from 1991 to 1993.
As an assistant U.S. attorney in New York, Freeh was the lead prosecutor in the "Pizza Connection" case. It involved U.S. drug trafficking by Sicilian organized-crime members who imported drugs and laundered money overseas. He won convictions of 16 of the 17 co-defendants. "Given his background and abilities, he's carved out a nice space for himself," Elson said of Freeh.
Because Freeh could have started his business anywhere, Delaware was fortunate Freeh stayed in the state, Weaver said. Freeh said he chose Delaware, in part, because he lives here. But that wasn't the only reason. Bankruptcy Court in Wilmington is one of the busiest dockets in the country; the major companies are incorporated in the state; and it's a short hop to New York City or Washington, D.C.
"I was over by Rodney Square and I saw the sign that said: 'Wilmington: In the middle of it all.' That's true. It's in the middle of everything," he said.