Download Vcard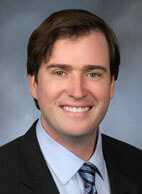 Eugene R. Sullivan II is Special Counsel at Freeh Sporkin & Sullivan LLP, in its Washington, D.C. Office. Mr. Sullivan represents businesses and individuals facing investigation by federal and state law enforcement authorities and provided counsel on compliance and control issues. He has served as counsel to a court-appointed monitor reviewing Foreign Corrupt Practices Act compliance issues in the global operations of a Fortune 100 company.
He served on the investigative team of the independent, internal investigation of publicized allegations of sexual abuse at the facilities of a major university and the alleged failure of the university's personnel to report such sexual abuse to appropriate police and government authorities. He has also conducted an internal investigation for an international sports governing body into allegations of bribery and corruption. In addition, Mr. Sullivan was the lead field attorney for a cross-border investigation (Ukraine, Russia and Austria) involving the effect of EU sanctions on the operation of an EU based corporation. Mr. Sullivan also was a litigator at Howrey, LLP in its International Trade and Intellectual Property Litigation Division. He specialized in patent litigation in U.S. district courts and before the International Trade Commission under Section 1337 of the Tariff Act of 1930. Mr. Sullivan also has worked in the London office of a global law firm where he specialized in U.K. and U.S. intellectual property litigation. He has represented multinational entities in disputes relating to infringement of intellectual property rights, protection of confidential information and licensing.
After graduation from the London School of Economics, Mr. Sullivan held judicial clerkships in London with Master Michael McKenzie, Q.C. of the Royal Court of Appeal (Criminal Division) and with His Honor Judge Graham Boal, Q.C. of the Central Criminal Court (The Old Bailey). After graduating from Columbia Law School, he served a judicial clerkship with Chief Judge H.R. Mayer in the U.S. Court of Appeals for the Federal Circuit. Mr. Sullivan co-founded and was the first General Counsel of the No Greater Sacrifice Foundation, a nonprofit that provides college scholarships to the children of military members killed in action in the war against terrorism.
Mr. Sullivan is a graduate of Duke University (B.A. history), the London School of Economics (LL.B. with upper second class honors) and Columbia Law School (LL.M). Mr. Sullivan is a member of the New York and District of Columbia bars.