Download Vcard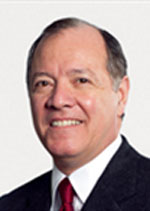 Benito Romano is a Partner at Freeh Sporkin & Sullivan LLP, part of the New York office, having joined the firm in May 2018. Prior to joining the firm, Benito was a partner at Freshfields Bruckhaus Deringer U.S. LLP, the Litigation Practice Group, where he was a partner since 2009. Benito focuses his practice on white collar defense, including SEC and other regulatory enforcement, and related complex civil litigation. Prior to Freshfields, Benito was a partner and the leader of the white-collar defense practice group at Willkie Farr & Gallagher.
Benito has represented public companies, board committees and individual officers in internal investigations and in a wide variety of criminal and regulatory investigations, prosecutions and related civil litigations, including investigations of price fixing in the airline industry by the U.S. Department of Justice, options backdating, fraud in the auctions rate market and the bankruptcy of Lehman Brothers by the SEC as well as the criminal trial of Conrad Black.
Before returning to private practice in 1989, Benito served as United States Attorney for the Southern District of New York, representing the U.S. in all criminal and civil court proceedings in Manhattan and surrounding northern counties. He supervised the work of the Criminal and Civil Divisions of his office. Prior to assuming the position of United States Attorney, and the preceding two years in private practice, Benito served as an Assistant United States Attorney, and served in a variety of supervisory and executive positions in that office, including Chief of Public Corruption, Chief Appellate Attorney, Executive Assistant United States Attorney and Associate United States Attorney.
Benito earned his BA from New York University in 1972 and his JD from Columbia Law School in1976. He is admitted to practice in New York.